Messaging
International Messaging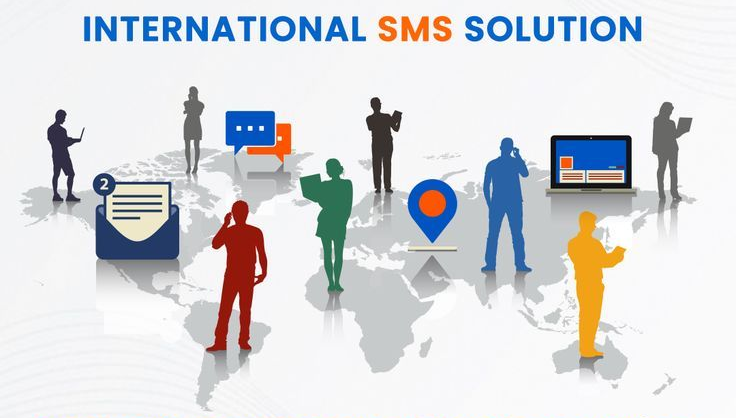 International SMS is the best way to send and receive instant, reliable communications from your overseas clients and customers. Using international SMS means that you can contact people overseas – even when they don't have internet access – and be sure that your message is being received. We send international SMS to 187 countries worldwide, which means that we can offer truly global coverage. Prices vary by country, so contact us for an international SMS quote today.
It offers global reach for brands and large-scale businesses to reach customers with timely alerts, reminders, confirmations and promotional messages.
International SMS is ideal for communications that require a high level of delivery confidence and is hugely popular for travel delay and cancellation notifications, marketing messages, and billing notifications and reminders. With over 90 percent of messages read within 90 seconds, SMS generates greater customer engagement and response than other forms of electronic communication. SMS delivers a much higher open rate than email and has far more impact than a tweet. Using international SMS means that you can reach customers just about anywhere in the world, with the confidence that they are receiving and reading your messages.
Features
International SMS Features
Pricing
International SMS Route for Indian Residents
Pricing: International SMS
*w.e.f. 03-Oct-2023 GST @ 18% Extra
Reach Globally with OnlineSMS.in
Use our International SMS Gateway and reach global customers at an affordable price. Single Login, from one Account you can deliver SMS to 1222 Countries & Operators across the Globe.
| | |
| --- | --- |
| Minimum Deposit SMS Credits to Purchase : | € 100 |
| Validity Period : | 365 days |
| For Orders Contact: | +91 80 90 60 60 90 |
Tariff Plan for International SMS Gateway (Country & Operator Wise)
---
Connected
Note:
GST @ 18% Extra
InCredit Pack can be purchased in Min. Block of 1000 InCredits Validity as per Keyword.
Payment - Prepaid (100% Advance)
Change in Slab will be initiated only if 10% more of last slab is Order
Mode of Payment:
Pay Via Credit Card / Debit Card [Master/VISA]
Pay Via Bank within India