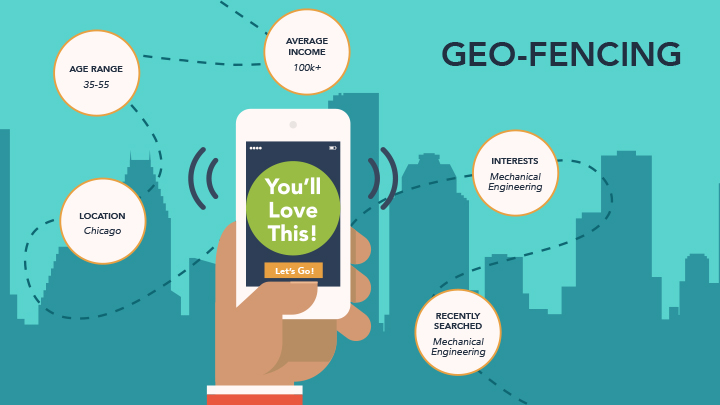 Geofencing is a location-based service in which an app or other software uses GPS, RFID, Wi-Fi or cellular data to trigger a pre-programmed action when a mobile device or RFID tag enters or exits a virtual boundary set up around a geographical location, known as a geofence.

Geofencing, in a security strategy model, provides security to wireless local area networks.

It is a technique of serving smartphone users with ads that are relevant to them, by creating a virtual perimeter or boundary around your business location which notifies users as soon as they enter the boundary.

It is an extremely granular marketing strategy that allows businesses to target customers based on where they are in relation to that business.